Immediate Need: (306) 773-2931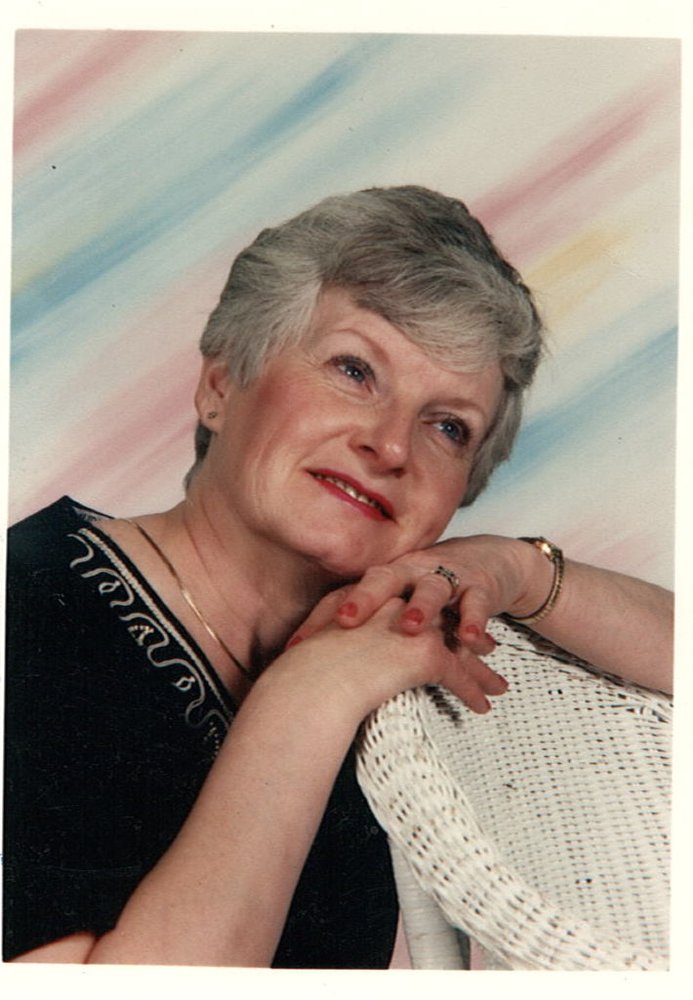 In Memory of
Betty Anderson
1948 - 2018


Obituary of Betty Anderson
ANDERSON – Bernice Betty of Hazlet, SK. It is with great sadness we announce the passing of our dear wife, mother, and grandmother. Bernice passed away on May 12th, 2018 after recently celebrating her 70th birthday at the Meadows in Swift Current. Bernice Betty Zacharias was born May 8th, 1948 in Herbert SK, the sixth child of Irvin and Mary Zacharias. Bernice was raised with her eight siblings on the family farm near Beaver Flat and attended school in Morse, SK. Bernice married Keith Anderson July 4th, 1974. They lived on the Anderson family farm near Hazlet. Bernice had many hobbies and interests. She was known for her baking skills and was often sought out as a seamstress by friends and family. She enjoyed her winter quilt projects and created some real masterpieces. She was generous with these and gave them to numerous family members and charities. Bernice could be found every spring and summer in her yard where she grew a bountiful crop of vegetables and flowers. She spent hours every year filling the freezer and every jar she had with preserves that her boys could enjoy all year long. Bernice was involved in many clubs and organizations in the Hazlet area over the years. She could always be counted on to provide one of her delicious pies to community suppers. At family gatherings, relatives looked forward to her homemade lefsa and buns. One of Bernice's greatest attributes was the wholehearted way she loved her family. As the mother of two sons, she made it her life's work to take care of her guys. She was a dedicated wife and mother that saved every school paper and memento. Bernice's love extended to her large family of siblings. She was very close with each of them and always stayed in touch. She would do anything to help out a family member. It is no surprise that Bernice took to grand-parenting with open arms. She was a very involved and caring grandparent to her two grandsons. She taught them many things over the years and made a lot of memories with them. In recent years, Bernice was a shining example of working hard to overcome life's complications. We are comforted knowing that her departure from us means that her troubles are over. Bernice was predeceased by her parents Irvin and Mary Zacharias, brother Wesley Zacharias, mother and father-in-law Clark and Martha Anderson, brother-in-law Alfred Wiebe. Bernice is survived by her husband Keith Anderson, son Adam (Rebecca) Anderson and grandsons Clark and Tyson of Hazlet, SK; son Kirk Anderson of Hazlet, SK; sister Glenis (Harvey) Schapansky of Swift Current, SK; brother Alvin (Barbara) Zacharias of Swift Current, SK; sister Evelyn Wiebe of Swift Current, SK; Gorden (Edna) Zacharias of Medicine Hat, AB; brother Gary (Shirley) Zacharias of Medicine Hat, AB; brother Ernie (Jacqueline) Zacharias of Swift Current, SK; sister Frieda (James) Wiebe of Warman, SK; brother-in-law Ronald (Marilyn) Anderson of Terrace, BC; brother-in-law Donald (Carola) Anderson of Swift Current, SK; and numerous nieces and nephews. Donations can be made in Bernice's memory to the Dr. Noble Irwin Regional Healthcare Foundation Inc., 2051 Saskatchewan Drive, Swift Current SK S9H 0X6. Parkside Memorial Funeral Home in care of arrangements.
MISS ME BUT LET ME GO
When I come to the end of the road
And the sun has set for me,
I want no rites in a gloom filled room.
Why cry for a soul set free?
Miss me a little – but not too long
And not with your head bowed low.
Remember the love we once shared
Miss me – but let me go.
For this is a journey we all must take
And each must go alone.
It's all a part of the Master's plan
A step on the road to home…
When you are lonely and sick at heart,
Go to the friends we know
And burry your sorrows in doing good deeds
Miss me – but let me go.


Share Your Memory of
Betty
Serving Southwestern Saskatchewan Since 1982